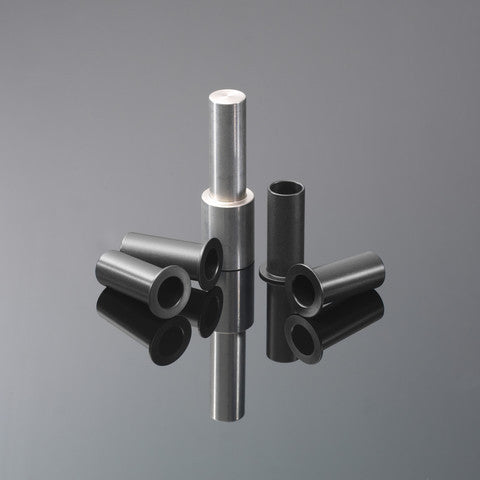 Trail 15 Door Bushing Kit for CJ, YJ, TJ and LJ Jeep Wranglers
Proudly Made in the U.S.A.
Specially made to fit CJ, YJ, TJ and LJ Jeep Wrangler oem hinges
Replace corroded and worn out door bushings with our door bushings made from Dupont Delrin. Specifically made to replace the bushings in Jeep Wrangler door hinges, they will never rust and will outlast the faulty factory metal bushings. Our improved bushing design provide a snug fit while allowing your doors to open and shut smoothly. Door removal will never be any easier.
Simply tap out your factory bushings using the included stainless steel removal punch. Our bushings are precision machined and can be pushed down into place by hand or a gentle tap. Kit includes replacement bushings for the door hinges and removal tool.
Designed to work with factory hinges only.
Note: we have found a very small number of 97-98 TJ hinges have a step inside the hinge. If you find that there is a step in your hinges, then it will be necessary to drill out the hinge so the bushing can be installed. This will not affect operation of the doors.
---