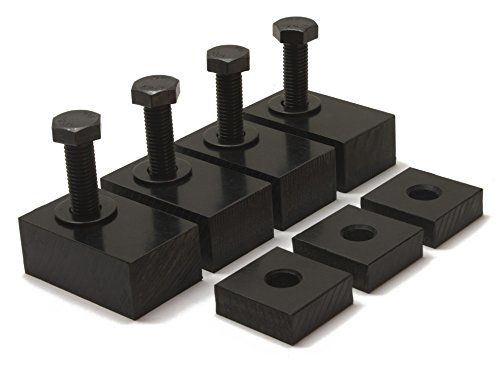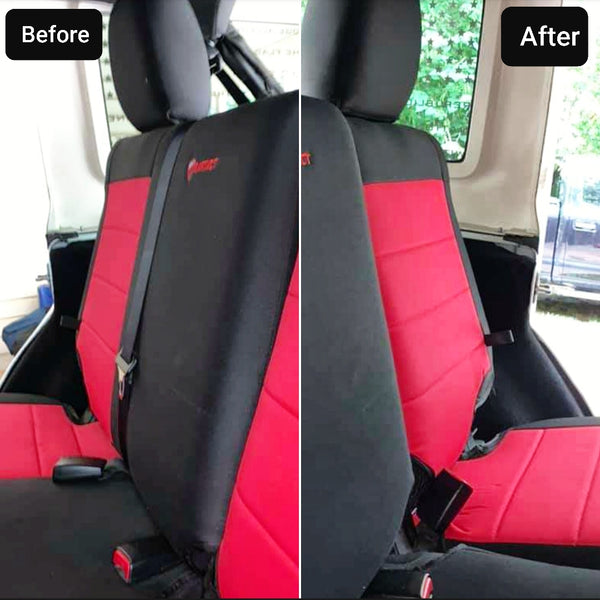 Trail 15 JKU Rear Seat Reclines
Proudly made in the U.S A.
A great solution that improves rear passenger comfort. 
By using UHMW Polyethylene spacers to raise the front legs of the rear seats, this kit will add 2.5" of recline for a much more comfortable ride. The recline is accomplished without impacting the fold up/down function of the rear seats. 
Comes with 4 bolts and 4 washers (silver in color)

Straight Forward Installation 
This Rear Seat Recline Kit was engineered to install with basic hand tools. No permanent modifications or special tools are needed for a straight forward installation. The 4 rectangle blocks go under the legs and are replaced with the new bolts and washers. The 3 square blocks go at the back of the seat where it mounts and the 3 bolts are reused to mount those blocks.

Tools Required 
Breaker Bar
Socket Ratchet 
18mm Socket 
Torque Wrench (torque bolts to 45 ft-lbs)
Features
Trail 15 rear seat recline kit will recline the rear seat approximately 2.5". Meanwhile, they provide a much more comfortable seating position vs the near vertical that your jeep came with.

With Trail 15 rear seat recline kit, your passenger's head will no longer fall forward when falling asleep in car seat. That means they will enjoy more comfortable sleeping on long rides.

CNC Machined UHMW Polyethylene. Durable and super strong, will not chip or crack. Corrosion and water resistant. Does not affect the ability of tye seats to fold down.

The Trail 15 Rear Seat Recline Kit is designed for Jeep Wrangler JKU 4-Door model years 2007-2017